Advia Credit Union is excited to announce two new chief executive-level positions within the organization, awarded to two exceptional current employees. These strategic additions to our leadership team signify our ongoing commitment to growth, innovation, and fostering internal talent.
The new positions include the promotion of Renae Sisk to Chief People Officer and Jeffrey Bolser to Chief Retail Officer.
Renae Sisk, Chief People Officer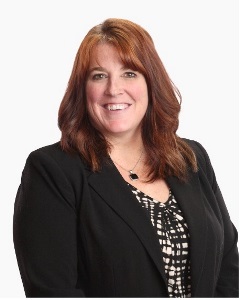 As the Chief People Officer (CPO), Sisk will play a key role in shaping Advia's human resources strategies and initiatives, ensuring the company attracts, develops, and retains top talent in the industry. She will work closely with the Executive Team and department heads to align human resources objectives for the credit union's overall goals and objectives.
Sisk is a long-term credit union professional who joined the Advia team in 2011 as Regional Director of the institution's Southeast Michigan market. In 2014, Sisk became Vice President of Human Resources overseeing the Talent Acquisition, Training, Human Resources and Organizational Development teams. She also leads Advia's important Diversity, Equity, and Inclusion Committee efforts.
Prior to working for Advia, Sisk worked for over 10 years in the metro Detroit area financial service industry. With a wealth of knowledge in both human resources and the credit union industry, Sisk is poised to make a significant impact in this new role.
Sisk holds her Bachelor of Business Administration (BBA) from Eastern Michigan University and her Master of Business Administration (MBA) from Spring Arbor University.
Jeffrey Bolser, Chief Retail Officer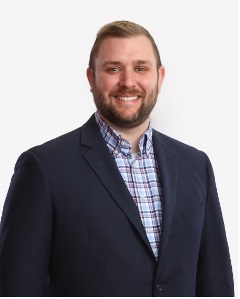 Advia is also excited about the promotion of Jeffrey Bolser as Chief Retail Officer (CRO).
In his new role, Bolser will be responsible for leading and overseeing all aspects of Advia's retail branch operations, including strategy, sales, and member experience.
Bolser, who has demonstrated exceptional leadership skills and a deep understanding of the financial service industry, first began his financial service career with Advia while studying at Western Michigan University. Throughout his Advia career, Bolser worked as a Teller, Member Service Specialist, Assistant Branch Manager, and Manager of Underwriting.
In 2018, Bolser left Advia for a short time and he worked as Regional Director and Assistant Vice President of Member Services with Kellogg Community Credit Union. He returned to Advia in 2021 to assume the role as Vice President of Consumer Lending.
Bolser holds both his Bachelor of Arts in History and Master of Business Administration (MBA) from Western Michigan University. Most recently, he has overseen Advia's consumer lending and collections efforts.
Jeff Fielder, Advia's President & CEO, stated, "We have such an incredible team as Advia is committed to acquiring, developing, and protecting our greatest asset – our amazing people. Both these individuals exude passion for our industry and the core values that so greatly reflect our commitment to our team, membership, and communities served."
Advia's talent search process also included working with Humanidei, an organization well known for executive level recruiting as well as strategic and DEI consulting. "Our partnership with Advia is rooted in their commitment to building an authentically inclusive workplace. Providing great career paths for existing employees and helping develop them to contribute at their highest level is a key part of a strategic commitment to Diversity, Equity, and Inclusion," said Jill Nowacki, President/CEO at Humanidei. "These internal promotions demonstrate that commitment to their people and their culture."
These strategic additions and promotions represent a significant milestone for Advia as it strives to strengthen its leadership team even further and continue to propel the organization toward its future goals. Advia remains committed to maintaining exceptional member service, solidifying its position as a market leader, and as always, providing real advantages for real people.
About Advia Credit Union
Advia Credit Union's mission is to provide financial advantages to its members. With nearly $3 billion in assets, Advia seeks to provide quick and easy access to money and time-saving financial tools to over 200,000 members in Michigan, Wisconsin, and Illinois. Advia's team of over 500 professionals delivers excellent service and innovative products at 28 locations and via digital and mobile platforms. Advia is guided by its core values: driving progress, acting with integrity, building and strengthening relationships, and keeping people at the core. Visit www.adviacu.org to learn more about how Advia provides Real Advantages for Real People™.