Advia Credit Union announced today that during 2022, it gave nearly $400,000 in area donations, sponsorships, scholarships, and grants as a credit union and through its charitable arm, the Advia Foundation.
Additionally, Advia team members volunteered a total of 1,259 hours at local non-profit organizations throughout Michigan, Wisconsin, and Illinois.
"Our mission is to provide financial advantages for our members and the communities we serve," said Nancy Loftis, Advia's Vice President of Marketing & Public Relations. "The ways we work to advance lives in our communities include providing paid volunteer hours for our team and actively engaging in community events and local partnerships. Furthermore, via Advancing Lives grants, the Advia Foundation is committed to supporting initiatives that help combat food, transportation, and housing insecurities and contribute to overall financial wellness."
Incorporated in 2014, the Advia Foundation acts as the umbrella under which Advia Credit Union centralizes its scholarships, grants, and other charitable donations.
Some of the most notable community initiatives throughout 2022 included:
To thank Oshtemo, MI for welcoming Advia's new headquarters and branch into its thriving community, Advia awarded Oshtemo Parks and Recreation a $5,000 donation to help offset costs associated with a new Rail Trail walking trail system.
Advia awarded $30,000 in Advancing Lives grants to various organizations including the South Michigan Food Bank, Athletic Factory, Disability Network, Recover Our Neighborhoods, Turning Point, and more.
A total of $30,000 was donated to Habitat for Humanity chapters throughout all regions served. Habitat for Humanity's goal is to help homeowners build better futures for themselves and their families, which aligns directly with Advia's social mission.
"At Advia, and through our Foundation, we are committed to giving back to the communities we serve," said Loftis, who also serves as President of the Advia Foundation. "Programs that align with our social mission are worth celebrating and we are proud to play a role in their ongoing success."
The Advia Foundation raises funds through multiple channels:
Tax-deductible donations: Advia accepts donations from residents of Michigan, Wisconsin, and Illinois through its Advia Foundation website.
Local dealer partners: Participating auto dealerships contribute to the Advia Foundation each time a new member joins Advia via an indirect vehicle loan.
Advia Credit Union: Advia donates regularly to the Advia Foundation within allowed contribution levels.
Advia team contributions: Throughout the year, Advia regularly offers team members options to donate to the Advia Foundation via payroll contribution and other one-time donation considerations.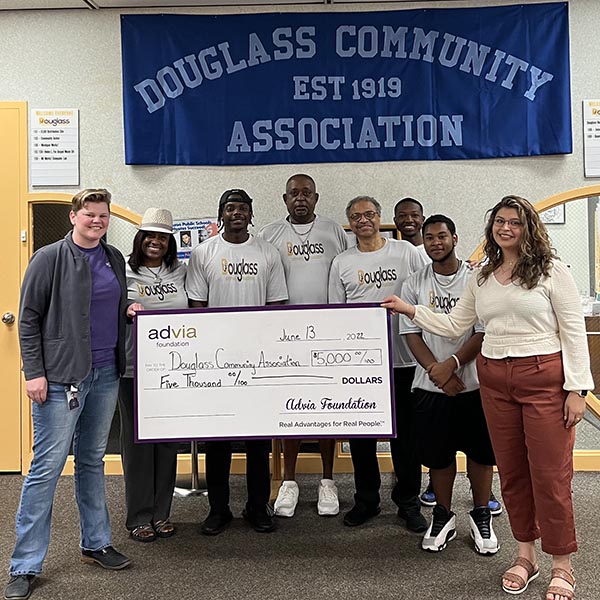 Above image: The Advia Foundation awarded a $5,000 Advancing Lives Grant in June of 2022 to The Douglass Community Association, a Kalamazoo non-profit that helps provide meals, diapers, education, resources, and a safe space to individuals in the community.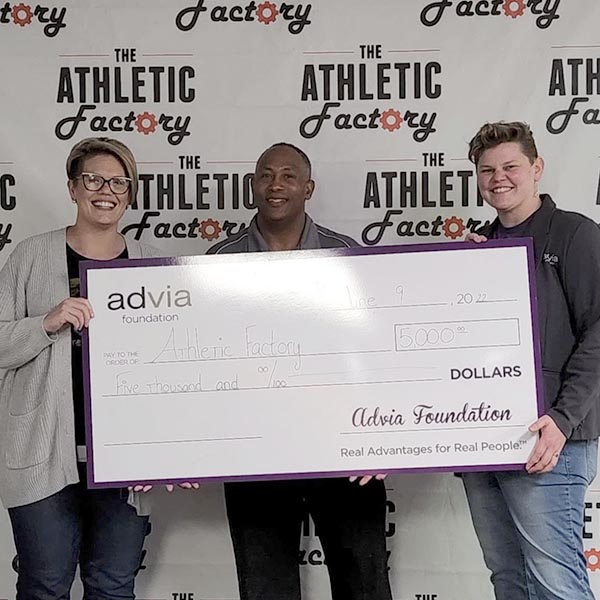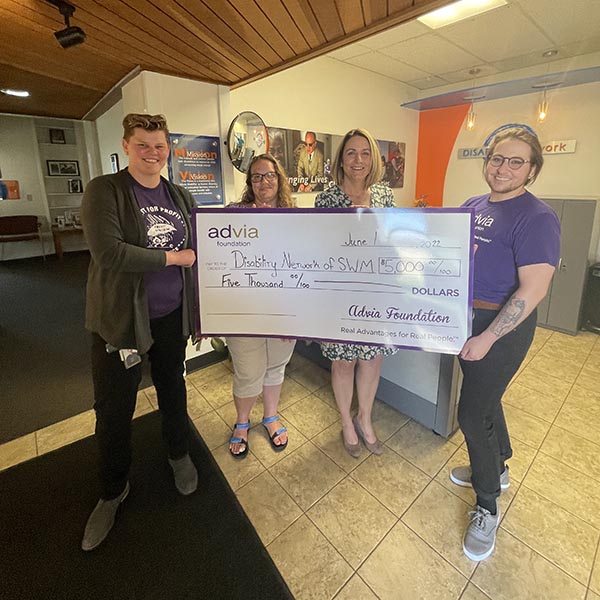 As shown above, Advia last year proudly supported the Athletic Factory, located in Port Huron, as well as the Disability Network Ramp Up program, located in Kalamazoo.
About Advia Credit Union
Advia Credit Union's mission is to provide financial advantages to its members. With nearly $2.9 billion in assets, Advia seeks to provide quick and easy access to money and time-saving financial tools to nearly 200,000 members in Michigan, Wisconsin, and Illinois. Advia's team of over 500 professionals delivers excellent service and innovative products at 28 locations and via digital and mobile platforms. Advia is guided by its core values: driving progress, acting with integrity, building and strengthening relationships, and keeping people at the core. Visit www.adviacu.org to learn more about how Advia provides Real Advantages for Real People™.